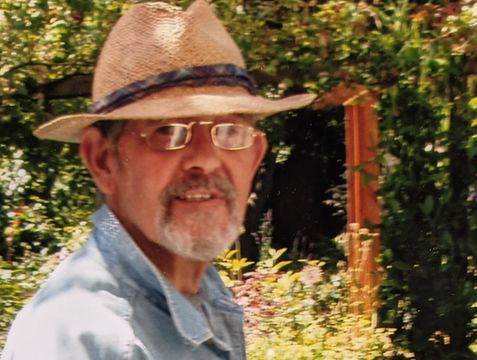 Roy Freer was not only one of Kentmere House Gallery's first artists but, in my view, one of the finest artists of his generation: deeply admired by fellow painters, elected to three of the most prestigious national societies, & collected by knowledgeable buyers.

His paintings reflect his approach that a collection of objects is a series of colours, directions and forms before they are cups and saucers, trees or street scenes. He successfully combines this selection of shapes and colours with expressions of personal feeling – an aspect he regards as highly influential in his work. His paintings contain a fluidity, based on the premise that "observation is a living experience, full of energy and vitality".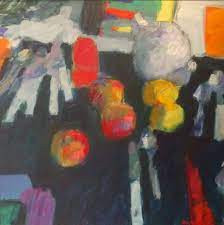 Roy studied at Birmingham College of Art. After National Service he became a tutor of adults in colleges throughout the country, including Artist in Schools for the Eastern Art Association, combining this with his own painting. He also demonstrated at events such as 'Art in Action', where his events were much in demand.

At the time he was painting mainly in watercolours but after becoming a full-time artist over forty years ago Roy focussed increasingly on oils, & developed his instinctive style of using overlays of rich colour to depict still-life, landscape, & occasional portraiture. He was concerned with the interpretation of the subject as a visual experience rather than a factual response. Objects are seen visually modified by light, shade, space and distance, resulting in the fragmentation of colour and form.

His work is characterised by over-layering brush marks, underpinning the structure of his paintings,& the whole is suffused with light, depicted in strong shafts of colour across the canvas. He talks of "releasing his images from the confines of reality" & interpreting forms with the freedom that this criterion allows.
He was commissioned by Shell UK to provide work for their calendar, and portrait work included Steve Davis and Jimmy White for Snooker International.

Although most of his work was shown in the south, he took part in two exhibitions of paintings of Yorkshire gardens in association with the National Gardens Scheme & was artist-in-residence at York Early Music Festival, both organised by Kentmere House Gallery. The gallery continues to show his work & is planning a major retrospective in the autumn.