It is difficult to know where to look when entering Ann Petherick's home.
The property itself is stunning – on a corner plot overlooking York's Knavesmire, with lofty ceilings, elegant sash windows and a striking staircase.
But it is not the splendid period features that catch the eye: this house is filled with paintings & very surface is home to a work of art. In each room, paintings have been thoughtfully and beautifully arranged, they climb the stairs with you, they sit beside you on chairs, they lie along table tops, lean against bookcases and stand to attention on mantlepieces. They are everywhere, and for the visitor, it really is difficult not to gawp in amazement.
And there are visitors aplenty – for the home Ann shares with her husband David doubles up as an art gallery.
Kentmere House Art Gallery exhibits exciting and original work by professional artists from Yorkshire and across the UK. Some are well-known, others less so, others are complete newcomers whom Ann has recognised as talented artists worth watching. Indeed, in the past, Ann has often acquired paintings by artists at a fraction of the price they now sell for.
She and David, a retired architect, travel the length and breadth of the country looking for artists whose work would sit well on their walls. Apart from their own treasures, all works – including sculptures and ceramics – are for sale.
And this year – as the couple mark 30 years since opening the gallery – Ann plans to branch out and offer her services in helping people to be more confident around art and to display works in their own homes to good effect.
Ann's involvement in the art world came "completely by accident" :
"I was living in Ipswich working in a bookshop where I met an amateur painter," she recalls. "At the time I had little interest in art and was not a regular gallery visitor but I began to accompany my friend to exhibitions and the idea of running a gallery started to take root."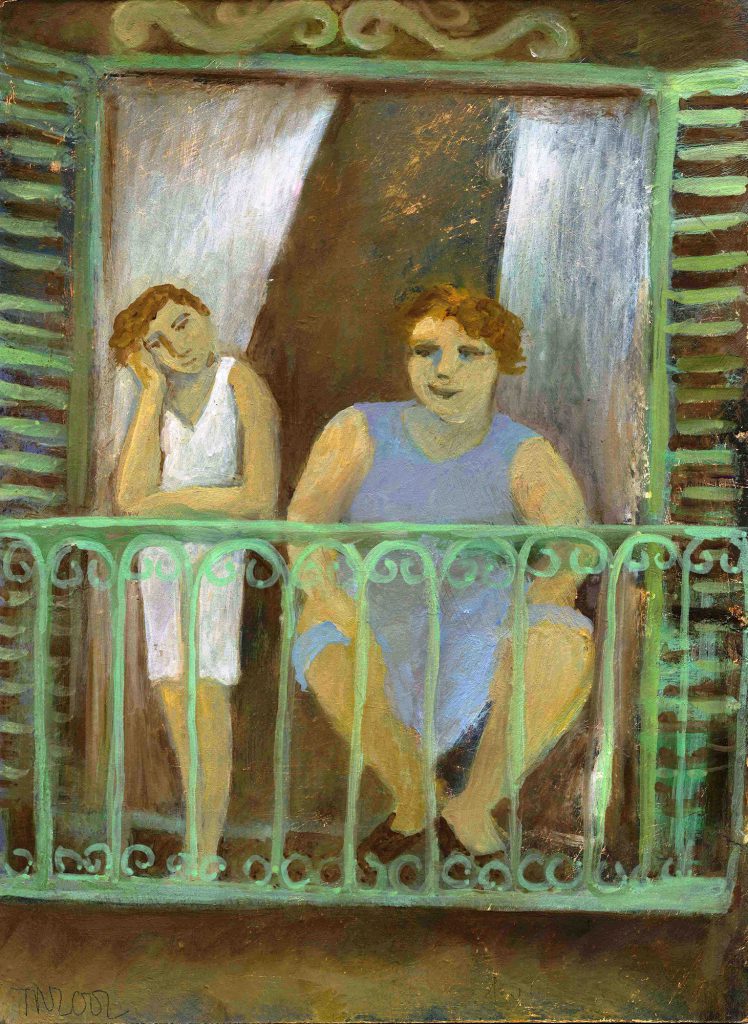 Inspired, she began collecting the names of local artists working in East Anglia. Work by her first contact, HJ Jackson – John to his friends – remains among the collection at Kentmere House. She points one out – the windmill in the Norfolk village of Cley-next-the-Sea. It sits to good effect in a sunny corner of the gallery. Another well-known East Anglian artist Tessa Newcomb's work is dotted around – an abandoned mill, a pair of cottages with a billowing washing line.
A move north to Leeds to study for a town planning degree saw Ann searching for a location to open a gallery. What followed was the popular Grape Lane Gallery in York, which she opened with two partners in 1984. She also launched the York Contemporary Art Fair in the Assembly Rooms during the 1988 York Festival.
With city centre rents escalating, Ann – who had seen galleries inside homes before – cast around for a property in which to establish one herself. When she and David stepped inside Kentmere House, with its huge, beautifully proportioned rooms & impressive staircase, they knew instantly that it was right.
Discovering artists and exhibiting their work is immensely rewarding, says Ann. "The very strange thing about artists is the better they are, the more modest they are. The really good ones have to be searched out."
She cites an example as Keith Roper from Lincolnshire, who worked in a Job Centre all his life. "When I met him I said 'You really ought to be showing at the Pastel Society in London,'" says Ann. "He said, 'Do you think I'm good enough?". He was elected a member of the society at his first attempt in 1995 & has become one of their stars.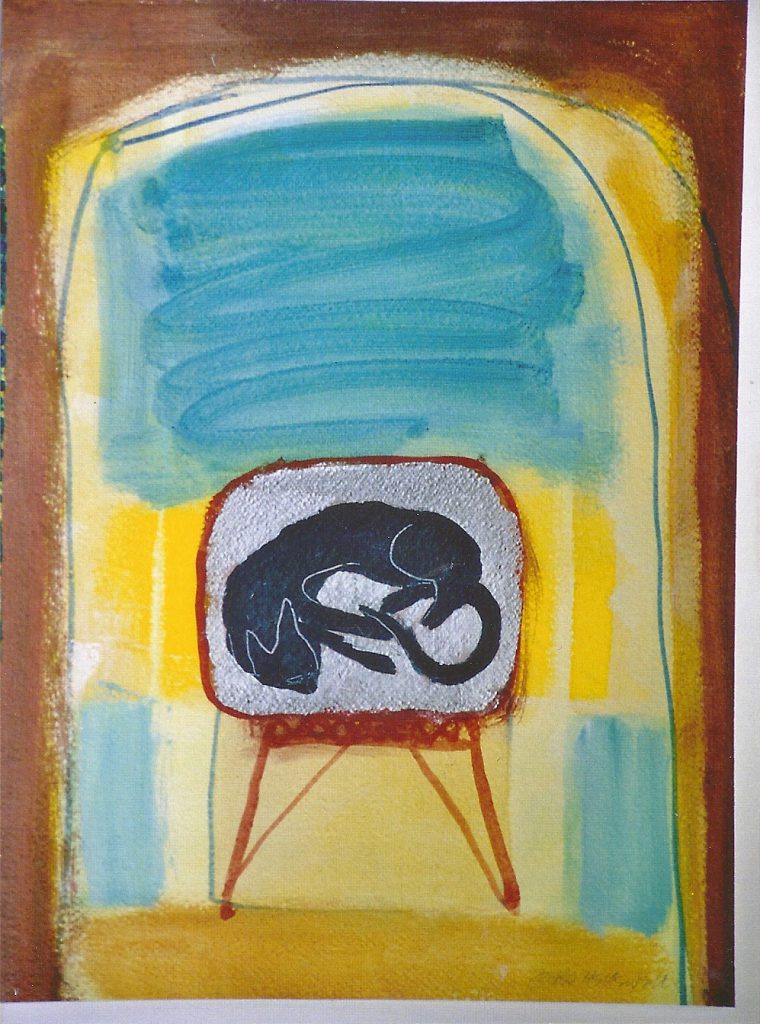 And the late, Bradford-born artist Jack Hellewell, whose dramatic landscapes of local and far-afield scenes hang above the gallery's staircase. "I found him showing his work in a framing shop in Ilkley," she says. "We knew him for a long time and he became a friend. It is very important to maintain contact with the artists."
Searching both for artists and artworks is a passion. "You never know what you are going to find," says Ann. "I bought a beautiful painting in a sale in a scout hut in Selby, and I found a work by a well-known East Anglian artist for a bargain price in an antique shop in South Wales."
"I enjoy setting out an exhibition, although can take a long time" she said. "Hanging an exhibition. I tend to place emphasis on a particular artist or a theme."
She has many plans for this year, in particular starting a consultancy service to help people display art in their homes. "What shocks me is that so many people have absolutely nothing on their walls, or have only reproductions. Or they hang pictures in quite the wrong places, so the work is not shown to its full advantage." Original art is nowhere near as expensive as people imagine, she stresses, & she puts a lot of effort into getting that message across.
Ann has also resumed York Art Walks, in which people walk between studios and galleries.
Around 70-80 artists are shown at the gallery – which is as welcoming as it is unpretentious – at any one time. And there's a book filled with biographical information about all her exhibitors, for visitors to peruse.
Yorkshire-based artists include John Thornton, specialising in seascapes & woodlands, Freya Horsley, whose townscapes capture the essence of York, Susan Bower whose quirky take on life makes everyone smile, & David Greenwood, master of the pastel townscape.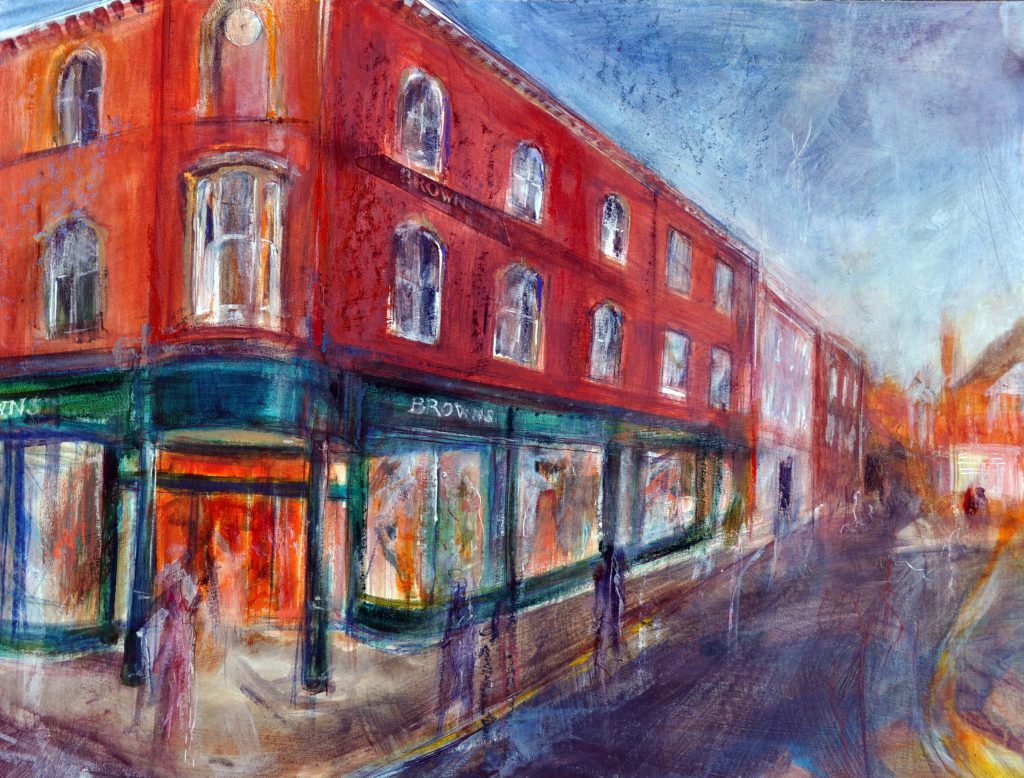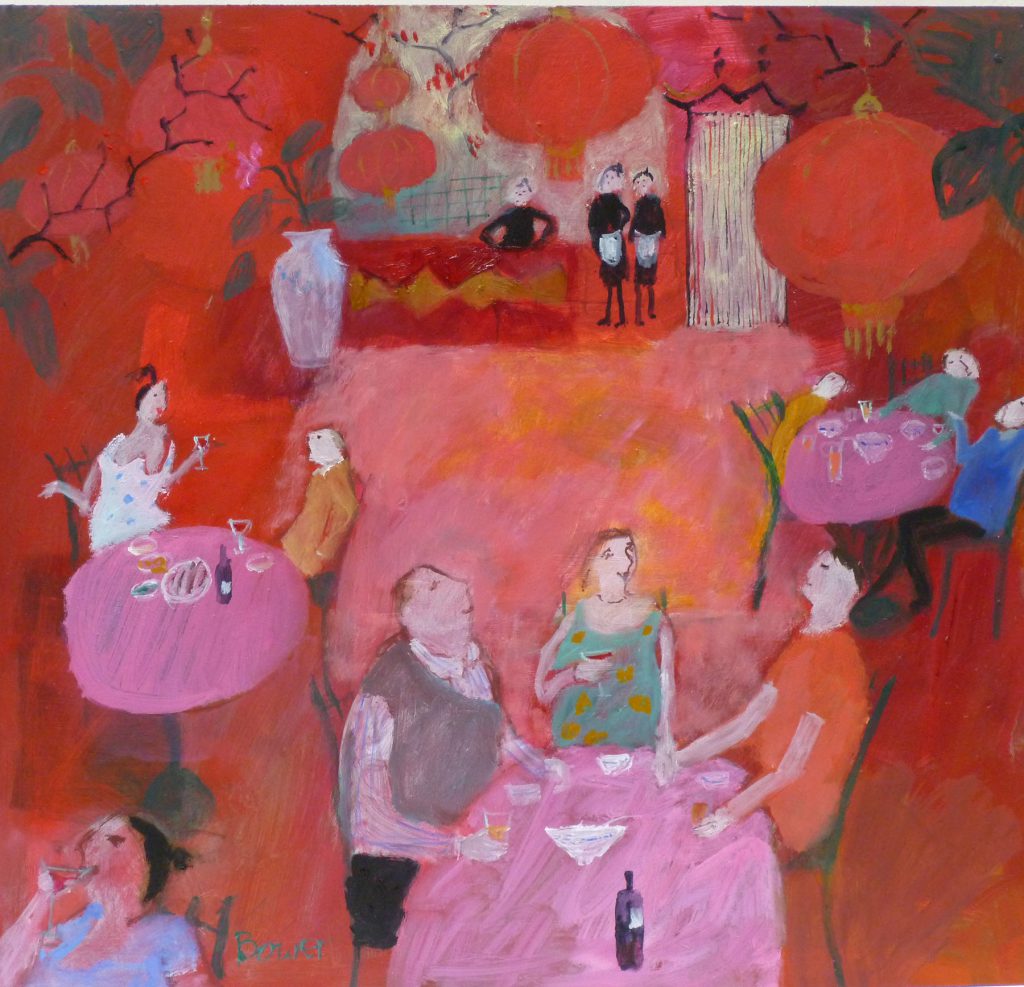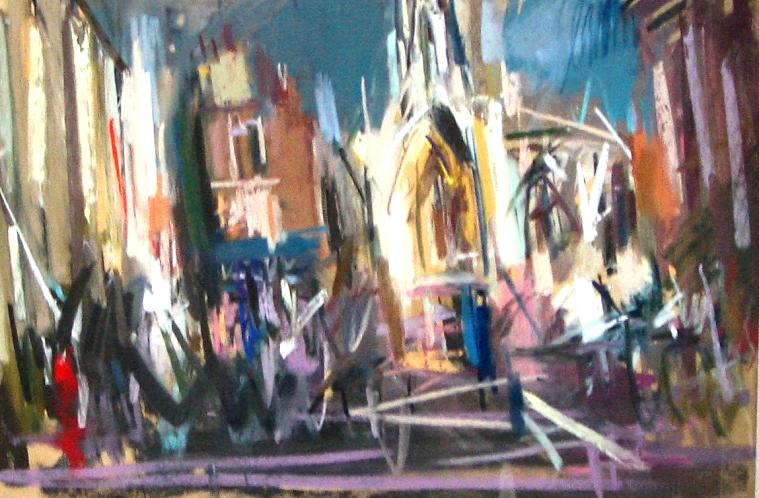 The house also has its own story to tell: built in 1898 by the Primitive Methodist Chapel Aid Association to accommodate its company secretary, with adjoining offices and a boardroom, the offices are still occupied by the Methodists.
"There is a connecting door," says Ann, adding that a painting stands against it.
One of the main changes in the art business has, she says, been the internet. "I don't find it has affected me. People do buy from websites, but I find most still want to come and see. It has helped hugely in tracking down artists – it used to be a real detective job."
With music softly playing in the background, the ambience at Kentmere House is as soothing as it is interesting.
Ann's enthusiasm shines through. "I really enjoy it – people say "Isn't it terrible having to keep tidy? We don't keep tidy, people just take us as they find us," she laughs.