'What is art ? asks our esteemed editor. Let's try this for a definition: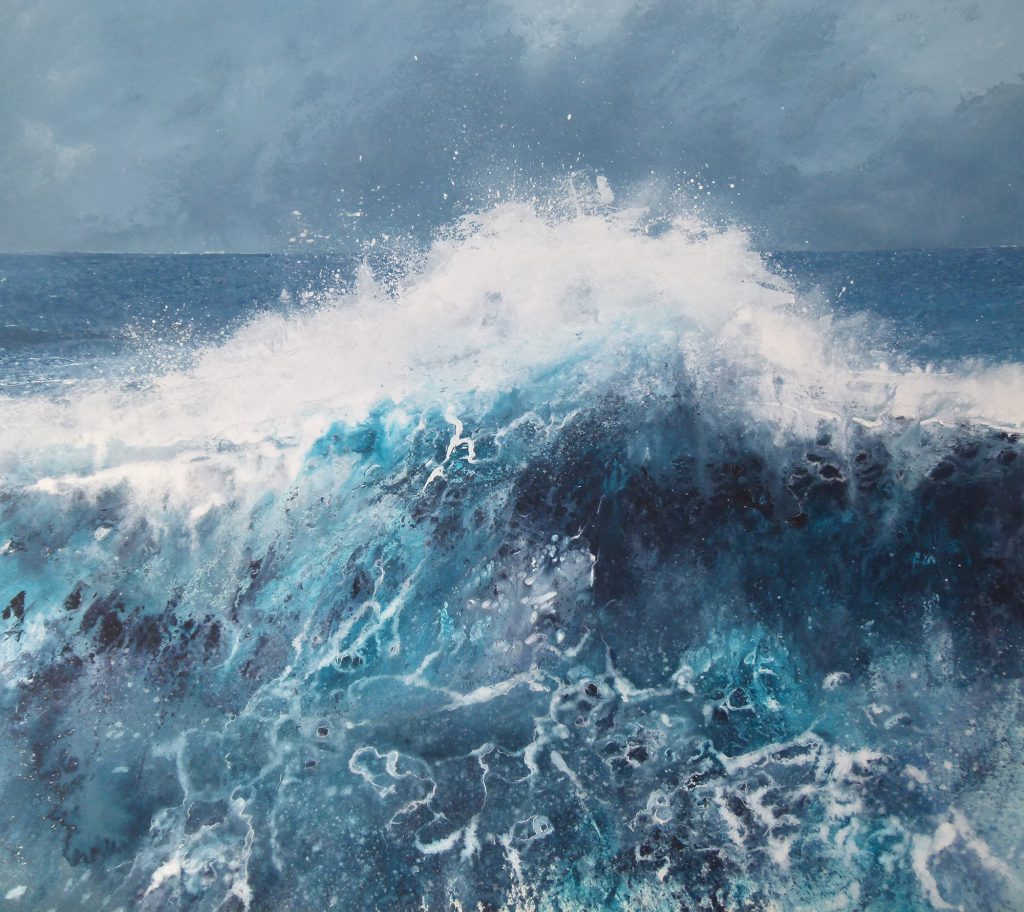 When an artist paints a wave landing on Scarborough beach that makes you want to get out of the way, or paints the rocks and seaweed black and slimy, exactly as you know they are and makes you wish you were there, that painting has had an effect on you. When an artist paints a pale green sky you might initially think: "No, skies are not green." But then look out of the window on a still summer evening and – yes, the sky is green. You may not have noticed that if you hadn't seen the painting first.
In a similar story to the editor's son and the impressionist painting, I went to see a mural that a friend had painted in a care home in Harrogate. It was an allotment scene, and there was a water butt. As I stood looking at it I saw one of the residents go up to it and try to dip her fingers in the water butt. That painting had communicated with her.
Most of the population have little or no contact with art in their daily lives and as a result there is a tendency to be frightened of art. Who can blame them? The only kind of art ever covered by the national media is conceptual, installation, or at the very least, abstract. Representational art never gets a look in and the public have been conned into believing that it no longer exists.
The National Trust has sadly fallen for the 'new art' con and has been placing "interventions" (sic) in their properties. One, at the Treasurer's House in York, consisted of droning voices from loudspeakers in each room, allegedly the voice of the donor of the house. It was enough to drive my friend and I out. Then I heard a man coming down the stairs saying: "I don't understand Damien Hirst either". I wanted to shout at him: "It's not you – there is nothing to understand!". Conceptual art is about making people feel inadequate. You are not part of the gang, you don't understand, and therefore it is about giving power to the perpetrators. Faced with a torrent of the above interventions they don't know what to say or what to think.
When someone asks me "What kind of art do you sell?" it is a very difficult question to answer, because I have absolutely no idea where that person is starting from and what kind of image they have in their head. It could be anything from ' The Haywain' to Jackson Pollock.
I have to be very careful not to use the word contemporary as the word has been hijacked by the conceptual artists. Its literal translation is art being made at this time, or art by living artists, which is how I generally describe the work in my gallery. But say the word contemporary and you can see the fear on people's faces. "She's going to bring me a pickled sheep".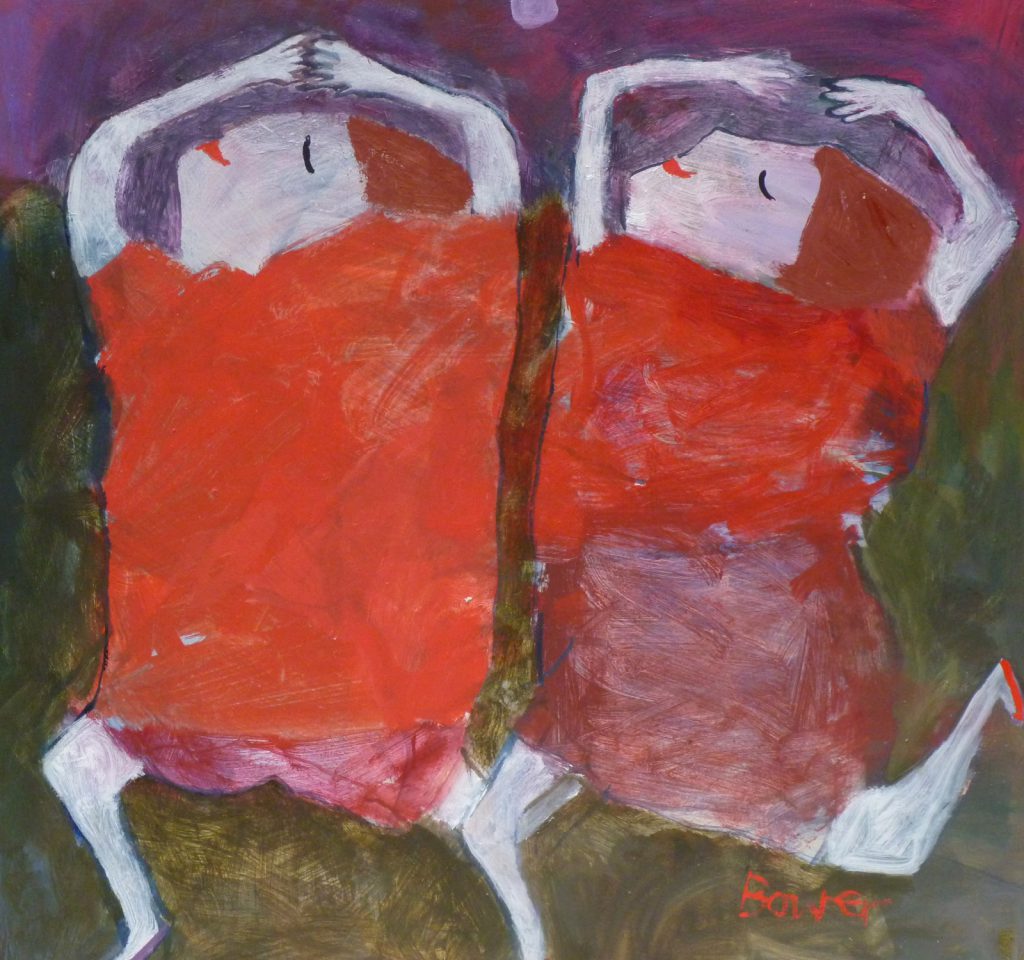 There are some of my artists whose work can be appreciated immediately and by almost everyone. John Thornton, who paints seascapes and woodland scenes, is one of those – I have seldom if ever met anyone who doesn't appreciate his work. His paintings of the pounding sea at Scarborough or Skipwith Common, with the light reflecting off the silver birch trees, are something everyone can identify with, whereas some of Jack Hellewell's work, which is a little more abstract, may take longer to get to grips with. But everyone can enjoy Susan Bower's 'Party girls' – everyone, that is apart from the public galleries locally. Susan lives 10 miles from York and sells most of her work in London and the South. She has never been invited to show in a public gallery in her home county, and Yorkshire is the poorer for it.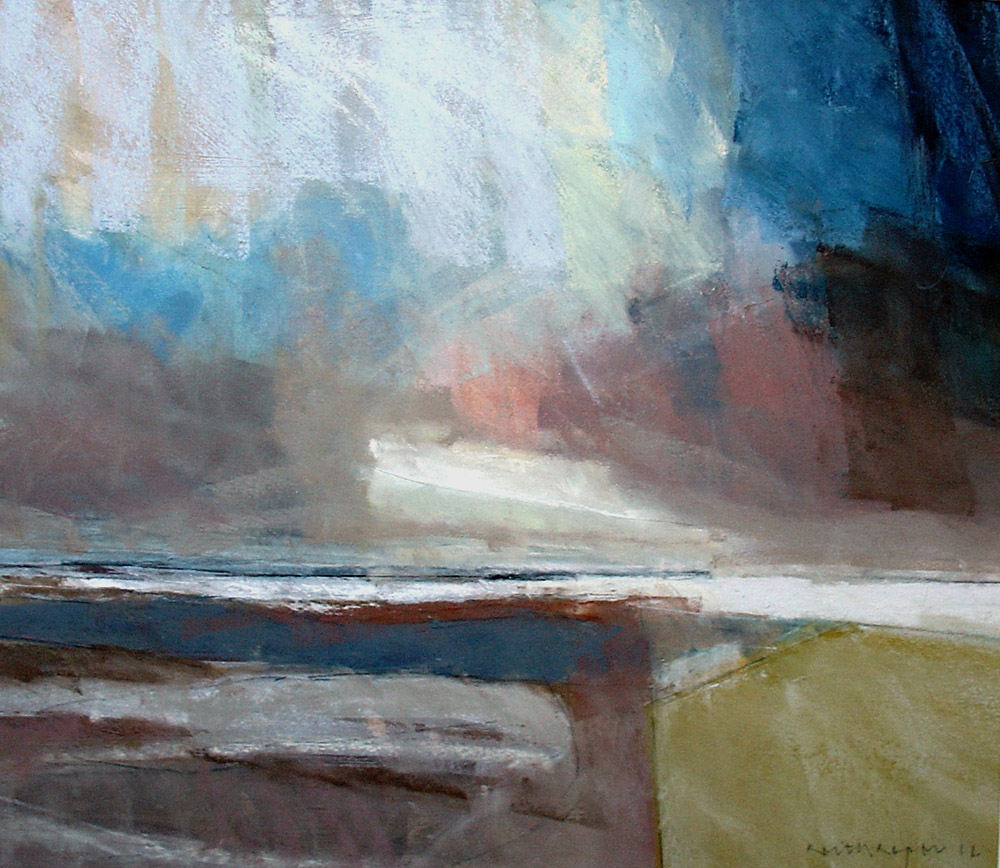 Then there is Keith Roper, Lincolnshire born and bred, who paints the ever -changing skies of that county in appropriately subtle colours. Stand and look at one of his paintings for a while and myriad of number of colours start to emerge.
There is a national magazine called The Jackdaw which for many years has been doing a very good job of debunking the nonsense in the art world. It refers to it as 'state art' and confirms the inability of public art officers to escape the treadmill, since their career progression depends entirely on their toeing the line.
Let's hear it for real art. We could call it the 'Campaign for real art' if only another organisation hadn't bagged the acronym.